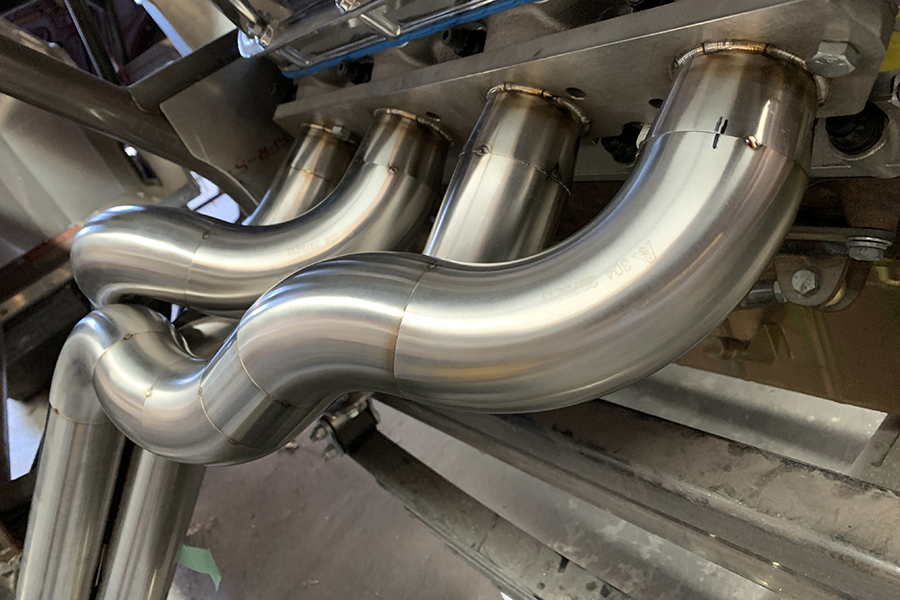 Riding Season is Around the Corner (May 2020)
Riding season is coming soon (all 12 days of it in Calgary!) so we are seeing our fair share of pre-season bike work and the occasional hotrod parts. Speaking of hotrods, here is a set of 2.5" Stainless headers from a ¼ mile rocket we have been working on (image below). Not quite as easy as it looks, you have a starting point and an end-point and you try to imagine where they line up in space. Very interesting but a big challenge as well.
Recently the "Goat" bike rack we made has left the shop and you can find him along 11th Ave SW in Downtown Calgary – another cool piece we produced for The Bike Rack Project (BRP).