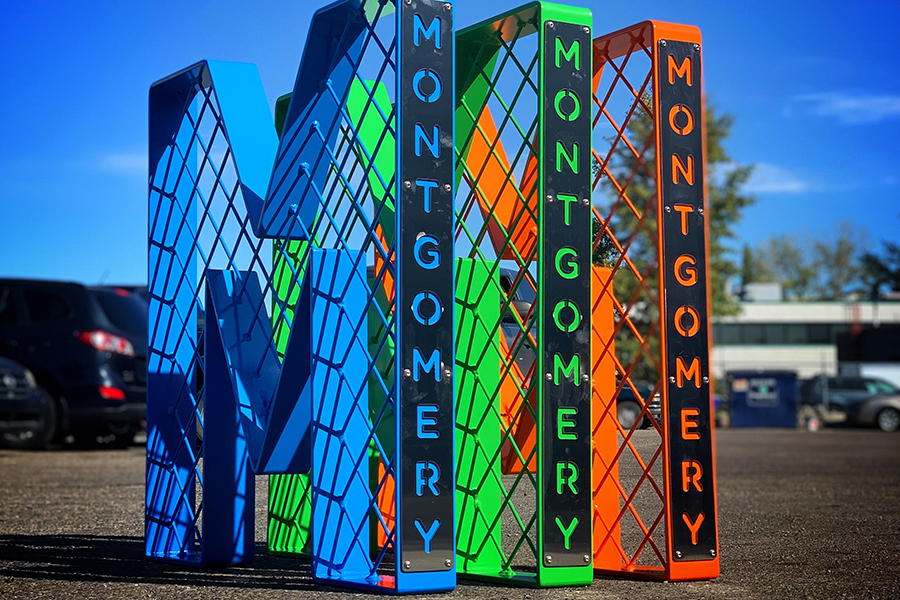 The Bitter Taste of Covid (Aug 2020)
The month of August was a little bitter for us. Last year at this time the Trillion Racing Team was at the Bonneville Salt Flats. After a few years hiatus the team went down to work out the bugs that come with re-starting a new record attempt. This summer would have had us fully prepared and tested before heading down, however the current Pandemic closed the doors on that. 
Coming back from the Salt normally signals the end of summer but I guess we can't worry too much about that now, our building is almost completed and soon to be ready for interior finishing. The site visit last week got us pretty excited and really hit home the reality of the new space. There is still a lot of work to do before we can get in and operate at 100% but we have a plan and not afraid of the challenge.
As far as the work goes, there is always something interesting coming through the doors. A lot of proprietary pieces we can't talk about here, a new bike rack project (for the City of Calgary and BRP) which we will post about next month once completed, and of course lots of motorcycle repairs and custom parts. One customization of particular interest was this stainless pipe for a 959 Ducati Panigale. Beautiful piece produced by Derek, and you can bet you will hear this thing coming from a long ways-away.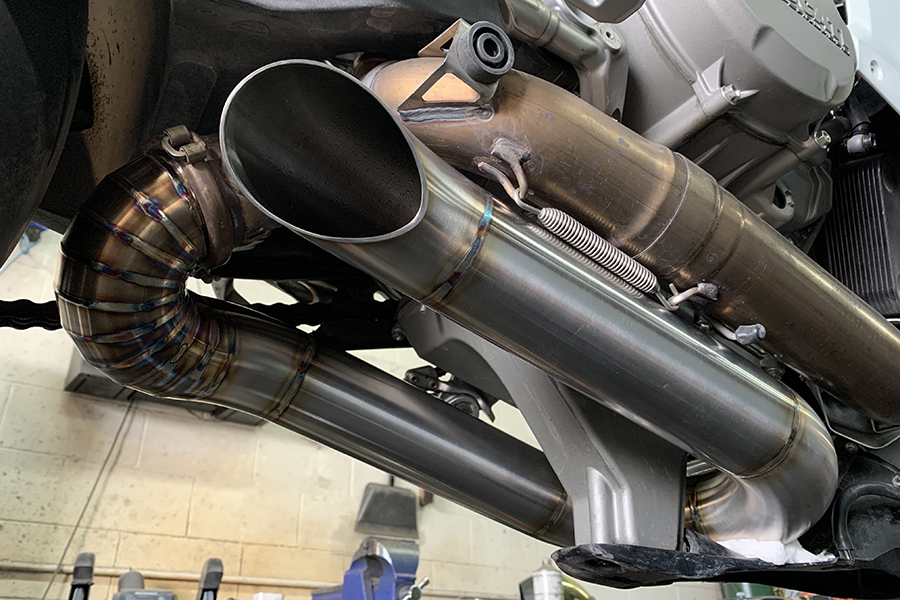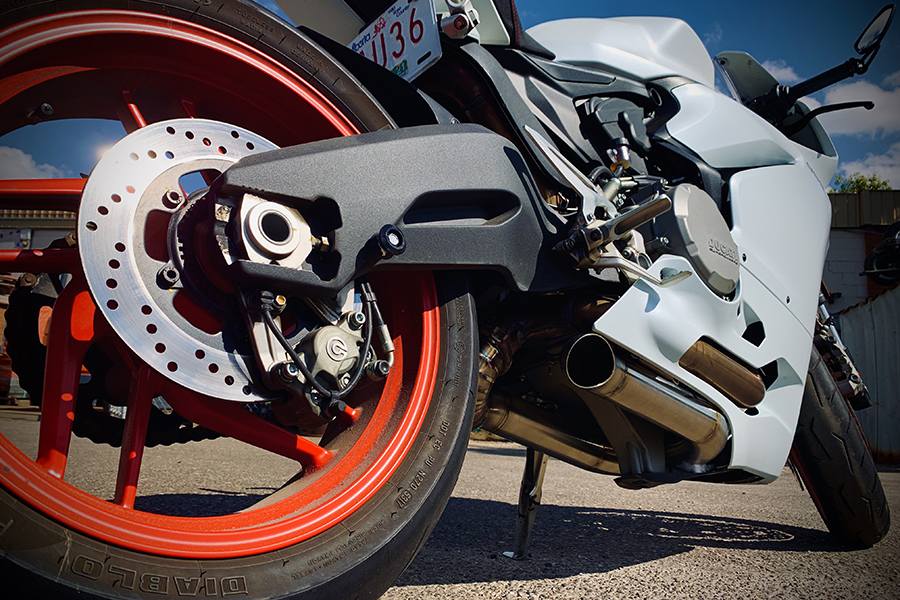 K~